Irvine Carpet Cleaning
Welcome to our page and thank you so much for looking into Irvine Carpet and Air Duct Cleaning. We are very lucky to have you taking the time out of your busy schedule to learn more about our company and the services we provide. Here at Irvine Carpet and Air Duct Cleaning, we welcome you to browse our page, and if you have any questions we are here to answer your call. Could it be that you are in the market for HVAC, tile, air duct or dryer vent cleaning? If you answered yes, then you are in the right place. Were you aware of the fact that we are also recognized for our water damage and restoration services as well? We are not the largest cleaning company around but we have worked extremely hard for many years, to build a great reputation and name for ourselves with the locals of Irvine. Not only have we established ourselves as a highly respected company, and continue to maintain 5 star feedback from all of our clients, but we genuinely love what we do. That could be why we have such excellent feedback, what do you think? Our customers are the reason we are in business, they are the only reason, and for that we thank them all. You may be asking yourself what separates us from our competition, and other cleaning companies in Irvine – just take a few minutes to browse through our site, you will see why we are number one.
Call Us at: 949-298-3346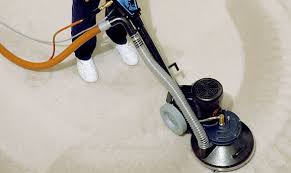 Irvine Carpet and Air Duct Cleaning is the best at what we do, because we are not only experienced but we have passion, and that is what lacks in other cleaning companies in Irvine, California for multiple reasons. Let us just give you a few examples of why Irvine locals choose us over the others:
1. All of our employees hold state licenses and are always trained with up to date methods.
2. We give you a breakdown of the price of services for free
3. You can choose to have multiple services at the same time
4. We back our work with a 100% guaranteed clause, if you are not happy we will redo it until you are.
Sounds almost too good to be true, but we are not even close to being done yet. Keep reading in order to find out all the details regarding our services and how we can help our customers at Irvine Carpet and Air Duct Cleaning.
Carpet Cleaning – We know everything there is to know about carpets, that's what we started our business on, and that is what keeps our clientele coming back. Whether it's the old shag carpet you have loved since the 60's or that high end Berber you got for a steal, we know it and we know how to take care of it.
Air Duct Cleaning/Dryer Vent Cleaning/HVAC Cleaning – Most people are unaware that there are more pollutants inside your home than there are outside of it. Air recirculates in your house, so it really makes sense that the air would hold pollutants and allergens. But before you run out and buy a mask, just give us a call, we can help.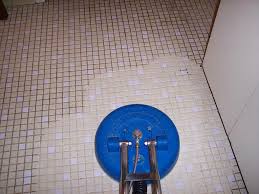 Tile Cleaning – Are you avoiding the new neighbors because you are embarrassed by dingy tiles in your foyer? Don't worry; we can fix that faster than you can hide from their site.
Upholstery Cleaning– Are your dogs holding the couches down while you are away? Do you have couches and chairs that have seen better days? What if we told you that while you were out, we could do your carpets and your upholstery, wouldn't that be nice? Well we can, and we will.
Water Damage Repair/Restoration Services – Last month's heavy rains cause some serious water damage in your bedroom? Did the old pipes finally give and now your kitchen looks like the lake outback? If you have water damage, just give us a call, we can help you out with that.
At Irvine Carpet and Air Duct Cleaning we know just how stressful homeownership can be, so we are here to help you. We can take the stress out of cleaning and maintaining your home, and we can even be there on a short notice. We promise you that we will listen to your needs, never upsell anything, and if you don't need us we will not force services on you. When you need honest help, choose us for carpet cleaning in Irvine, CA, you have our word that we will take good care of you.
Call Us at: 949-298-3346