Air Duct & Dryer Vent Cleaning Irvine
Looking for air duct cleaning in Irvine?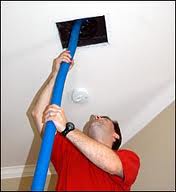 There are many things that a homeowner has to deal with and unfortunately they tend to overlook many important things. However, after many years of experience, the team at Irvine Carpet and Air Duct Cleaning knows this and they know what to look for. Dryer Vents as well as air ducts that are not maintained properly can become serious fire hazards. Not cleaning them out correctly can allow for flammable particles to stay and eventually ignite when they are heated. If you have concerns regarding the importance of dryer vents, HVAC and air duct cleaning in Irvine, CA, just give us a call and we can talk you through the process of taking care of the little things we often overlook as homeowners. Air duct cleaning in Irvine, CA, dryer vent cleaning and HVAC is simple for us; we do it all the time, so call the professionals because we are here to help. Give our professionals a call today, they are always ready and willing to help you out, and answer any and every question that may arise.
Call Us: 949-298-3346
We are normal people, just like you, we own homes and are located practically down the street from you. We more than understand there are many things you have to take into consideration when looking for a cleaning company in Irvine. The best thing to remember is that it is imperative you find a company that is certified according to all the state, local, and industry standards. You can relax – our entire crew has obtained all certifications and training possible for the area. Alright, so are team is well qualified, many companies have licenses, but do we deliver all the things we promise? Without a doubt. You will get all of these magnificent things with Irvine Carpet and Air Duct Cleaning. Irvine, CA – stop wasting your time dealing with other cleaning companies, we are your one stop shop.
Do you really need your air ducts and dryer vents cleaned in Irvine, CA?

The answer is absolutely YES! Keep in mind that the air inside our homes is sometimes more polluted that the air we breathe outdoors. Very scary but at the same time is it very true. Have you recently noticed your child waking up with a cough in the mornings, or have you started your mornings off with dry or irritated skin? What about the air in your home, do you feel that it is stale compared to the outside? HVAC cleaning and air duct cleaning in Irvine, California is just another great service that we provide our clients. The professional team will eliminate all the dust mites, bacteria, and germs that lie dormant in your air ducts. What about strange smells, are you noticing an odd scent when your heater kicks on, or a strange odor when the air starts blowing? The issue could be hiding in your air ducts. Call us up today, we will figure out a tailored solution for the things that lurk in your vents. We have dedicated industry technology, or as the team calls it, a vacuum, that removes the entire odor causing mess from your ducts. Ask us about Irvine HVAC systems and the importance of Irvine, California air duct cleaning and dryer vent cleaning.
Call Us: 949-298-3346