Upholstery Cleaning Irvine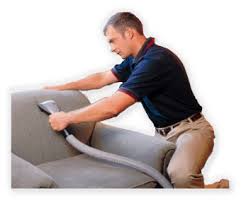 Irvine Carpet and Air Duct Cleaning is always here to assist you with all of your upholstery cleaning in Irvine, CA. We have been in business for a very long time, mainly because we know what works and what doesn't. If you have a need for Irvine upholstery cleaning solutions, rest assured that you have found the right fit with our company. Just can't seem to get rid of Mom's old farm scene couch? Do you still have that chair from college your wife wants you to toss out? It doesn't matter the fabric or material, to us it is a precious jewel, and we will make sure it will be brought back to life by our excellent service team. All you have to do is give us a chance. What are you waiting for? Make an appointment so we can prove our worth to you, today! Hire us for upholstery cleaning in Irvine.
Call Us: 949-298-3346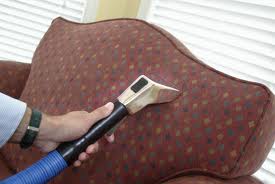 There is no question; we are your top choice if you need upholstery cleaning. Irvine, CA area locals have made us their top pick for years, and for that we are grateful. Most of our business involves repeat clients and customer referrals, Upholstery Cleaningsimply because we do it right the first time. It is our philosophy, if you treat the customer right; they will come back to you. Our customers are the people who keep us in business, they are the reasons we do what we do. We have wide-ranging experience in all fabrics, textures, and make ups. Have an elegant leather chaise; we can get it luxurious again. Have a crazy out there peculiar textured couch, you can bet we've seen it before. It is very unpretentious, all you really need to do is give us a ring to learn more about our handy upholstery cleaning service. Irvine, California homes are the carbon copy of perfection and we thank our wonderful team for that. We use a pH balancing fiber rinse, deep cleaners and drying solutions so that your items are dry within the shortest amount of time possible – generally just a few hours. We love the planet as much as our customers do, so we always try to stay eco-friendly, by utilizing biodegradable solutions as much as possible. If you want to learn more about our practices for textures just call us up, we will be more than happy to go over them with you. Choose us for upholstered furniture cleaning in Irvine, CA!
You won't be disappointed if you decide to hire us for the job. Our work is guaranteed and upholstery cleaning in Irvine, California is one of our specialties. Have your upholstery cleaned while you have your tiles or carpeting cleaned. Your home will feel so fresh and comfortable. Take advantage of our competitively priced services. You won't be disappointed!
Call Us Today: 949-298-3346